Project SUMMER CONCERT 2024
of the Children & Youth Philharmonic Salzburg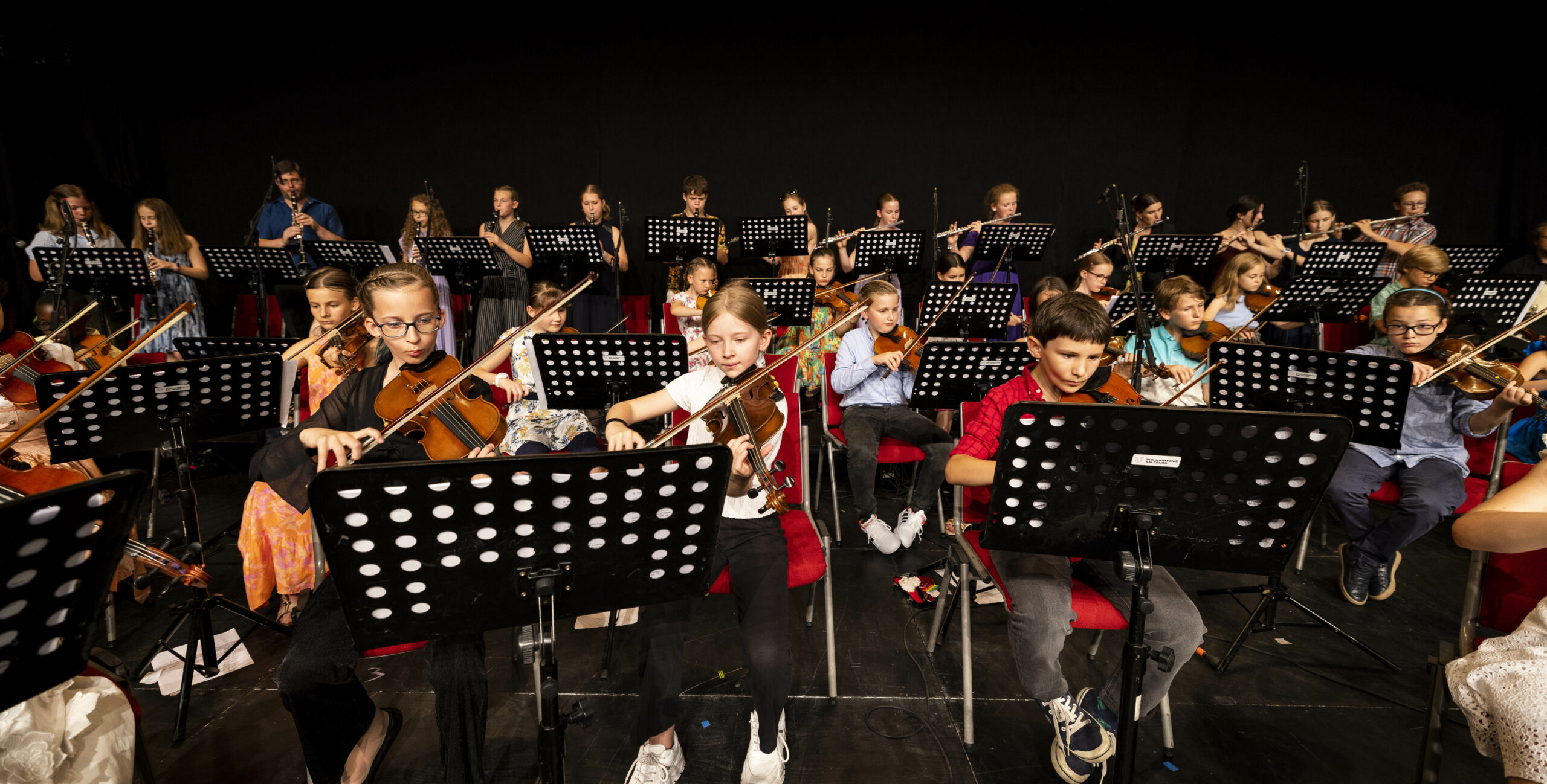 Information about the 2024 summer concert will follow shortly.
Registration possible from February 20, 2024.
This was our summer concert 2023:
Thu, June 22, 2023, 18:00 p.m. – 20:00 p.m Salzburg Arena at the exhibition center
The Hollerstauden / Eva Gschwandtner, Vera & Eva Gruber, vocals
solo violin Kiara Atteneder | Elisabeth Fuchs, conductor
The Children & Youth Philharmonic Salzburg, founded in 2022, will perform for the first time in the Salzburg Arena under the direction of Elisabeth Fuchs! More than 80 children and young people between the ages of 7 and 18 make music on the stage.
A summer mix of best of classic and film music can be heard in the first half.
In the second part of the evening, the young musicians will perform Die Hollerstauden with the three singing Pinzgau women! In addition to Human anger di net, Des und Dos, I live from air and love, Du bist für mi Hoamat, of course, there is also the world hit Des fits me so, a cover version of Despacito, with which the Hollerstauden landed a mega hit in 2017, on which Program.
Estimated duration of the concert 120 minutes. Concerts with a break.
Ticket prices: € 14 to € 24
You can see a little insight into the preparations for 2023 as well as a personal greeting from the Hollerstauden in the video.