Children's Youth Orchestra Academy
Orchestra week for children and young people
from September 5 to September 9, 2022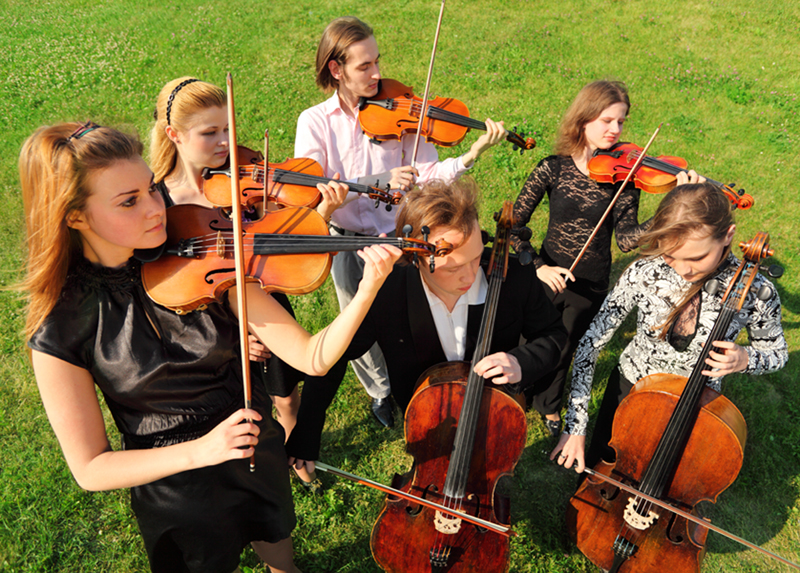 Gain orchestral experience right from the start
The Children's Youth Orchestra Academy is aimed at music-loving children and young people aged 7-16 who want to gain their first orchestral experience. Under the direction of conductor Elisabeth Fuchs, supervised by experienced instrumental and recreational educators, musical impressions are collected and new friendships are made. The focus is on having fun and enjoying making music together, as well as getting to know professional rehearsals.
Date: 05.09.-09.09.2022, 09:00 to 17:30,
Supervision from 08:00 to 18:00
A team of supervisors takes care of the young artists from morning to night.
final concert: FRI September 9, 2022, 17.00 p.m. Church of St. Paul Admission free Donations requested
Location: Parish of St. Paul, Eduard-Herget-Strasse 5, 5020 Salzburg
instruments: Violin, viola, cello, double bass, flute, clarinet, trumpet, horn
Age: 7-16 years
REGISTRATION exclusively via the ONLINE form - BELOW THIS PAGE
By asking: kinderphilharmonie@philharmoniesalzburg.at
Participation fee: 150 Euro course fee incl. 5x lunch (please bring your own snack and water)
Requirements: At least 2 years of instrumental lessons, good hearing + sense of rhythm, independent tuning of the instrument. Orchestra or ensemble experience is an advantage.
Registration confirmation, information about further details and sending of the ensemble scores will be sent by email!
Registration deadline: May 31, 2022, maximum number of participants 50
Daily routine Monday to Thursday:
08:00-08:55 Arrive
09:00-12:00 rehearsals in small groups
12:00-14:00 Lunch and play time
14:00-15:00 Singing and Musicology
15:30-17:30 Complete rehearsal with Elisabeth Fuchs
17:30-18:00 Parents pick up their children
Daily routine Friday:
08:00-08:55 Arrive
09:00-11:30 Dress rehearsal with Elisabeth Fuchs

12:30-13:00 Parents pick up their children
16:30 Meeting point in front of the Church of St. Paul
17:00-approx. 18:15 concert without a break
REGISTER NOW!
Limited number of participants
@shutterstock/Pavel L Photo and video