Music summer Bad Hofgastein · Autumn concert
Solo horn player Hannes Arnold plays Mozart & Haydn
J. HAYDN · Symphony No. 48, C major, Hob. I: 48, "Maria Theresia"
M. HAYDN · Concertino for horn and orchestra, D major, P 134
WA MOZART · Concerto for Horn and Orchestra, KV 447
J. HAYDN Symphony No. 85, B flat major, 'La Reine'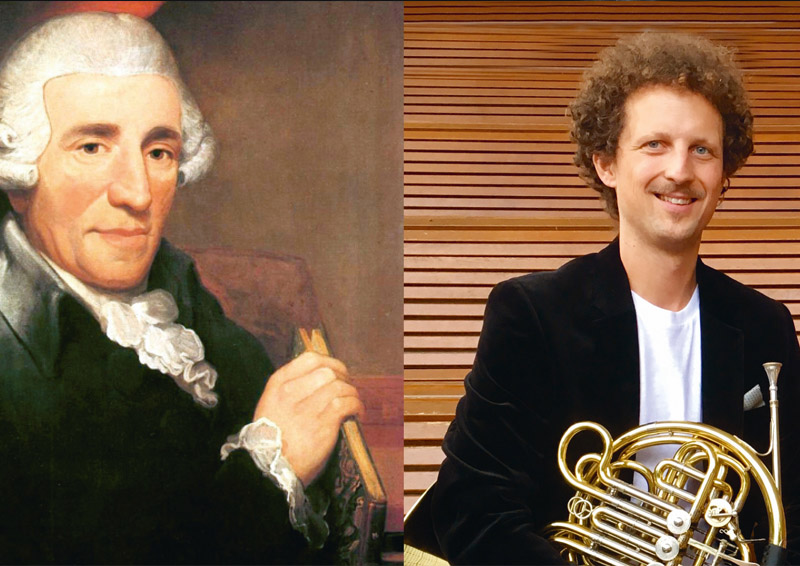 Joseph Haydn and Wolfgang Amadeus Mozart were two famous composers who maintained a close friendship with each other. They liked to play together in string quartets and dedicated compositions to each other. For Mozart, Haydn was a fatherly friend, lodge brother and revered musician colleague. Haydn was famous and celebrated throughout Europe during his lifetime. Michael Haydn, the younger brother of Joseph Haydn, lived and worked in Salzburg from 1763 to 1806, was a colleague of father and son Mozart as court musician and made a significant contribution to the last cultural heyday of the prince-archdiocese. Unlike Mozart, Michael Haydn felt very comfortable in Salzburg throughout his life. This deep inner bond meant that he could never break away from Salzburg. He is in direct contrast to WA Mozart.
Hannes Arnold · Solo horn
Elisabeth Fox · Conductor
Philharmonic Salzburg
FRI September 25, 2020 · 20: 00
Kursaal, Bad Hofgastein
Eintritt frei
Organizer: Tourismusverband Bad Hofgastein
Estimated end of concert approx. 22:00 p.m.
Concert without a break.
Photos © public domain & © Trio Zen