Learn the harp with musicians from the Philharmonie Salzburg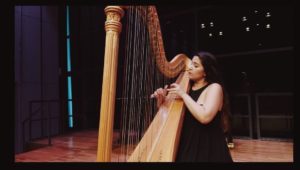 Name: Cansu Sezal
Instrument (s): harp
Location: Salzburg
Languages ​​of instruction: German, Turkish
Home visits for an extra charge (extra charge agreed individually): no
Price € per 30 minutes: € 20
Price € per 45 minutes: € 25
Price € per 60 minutes: € 30
Contact: cansusezal@hotmail.com
Since 2014 studies at the Mozarteum University.
Member of the Salzburg Philharmonic since 2018.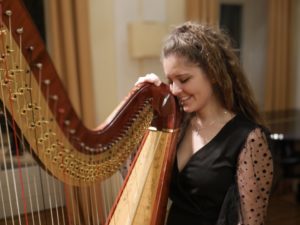 Name: Claudia Besne Villanueva
Instrument (s): harp
Location: Salzburg
Languages ​​of instruction: German, English, Spanish
Home visits for a surcharge (surcharge individually agreed): yes, €5
Price € per 30 minutes: € 25
Price € per 45 minutes: € 35
Price € per 60 minutes: € 40
Contact: claudiabesne@gmail.com
Claudia is a harpist from San Sebastián – Donostia (Spain) who received her bachelor's degree in 2020 from the Mozarteum University in Salzburg. She is currently studying for her Masters degree in Harp with Professor Stephen Fitzpatrick at Mozarteum and for her online Music Education Masters at UNIR (Spain). She has been a member of the Salzburg Philharmonic since 2019.